Tulip Poplar Bow Drill Set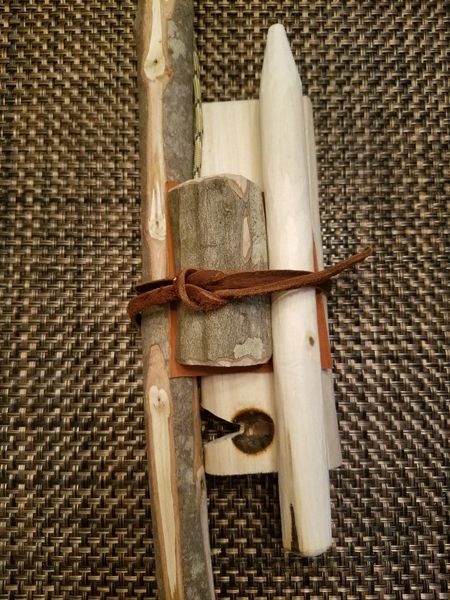 Tulip Poplar Bow Drill Set
Tulip Poplar Bow Drill Set
*Each set will be different from picture.

Hand-carved bow drill set made from Tulip Poplar.
Burned in and ready to go!
Set comes with the following
- 1 Hearth Board (Tulip Poplar)
- 1 Spindle (Tulip Poplar)
- 1 Bow and String (550 Paracord)
- 1 Ironwood Bearing Block
- 1 Leather Welcome Mat (For Coal)
Great set for a beginner just learning primitive fire.


Reviews