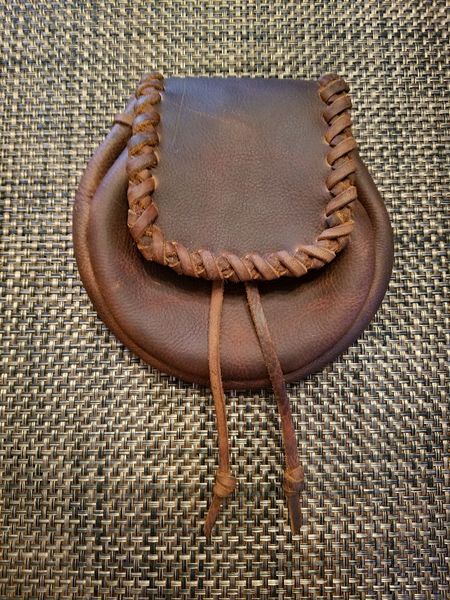 The "Yote" Belt Pouch
The dimensions are 6 1/2"w x 6 3/4"h with a 1" gusset. These dimensions are while the pouch is empty.
It's made from Kodiak leather which is an oil-tanned leather that is made for the outdoors. It is very durable and made to last.
It has Kodiak lace around the border of the flap in a x-pattern. The closure is made from Kodiak lace as well with a deer antler slider. The belt loop is made from veg tanned leather and dyed dark Brown. The edges have been burnished.
Reviews