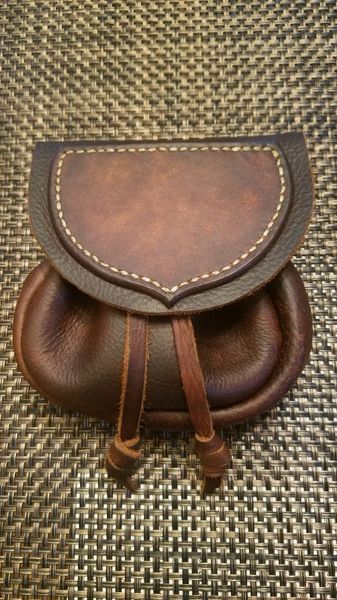 The Fox Belt Pouch Mini
This belt pouch is made with quality Kodiak Oil Tanned Leather.
The dimensions are
5 1/2" H x 5 3/4" W and has a 1 1/2" gusset. 
It is a smaller belt pouch meant to be less intrusive but still able to carry plenty of fire starting items. 
The closure is made from Kodiak Lace and a Deer Antler toggle.
The flap has a piece of dyed veg tan leather.
Reviews