The Bare Bones Belt Pouch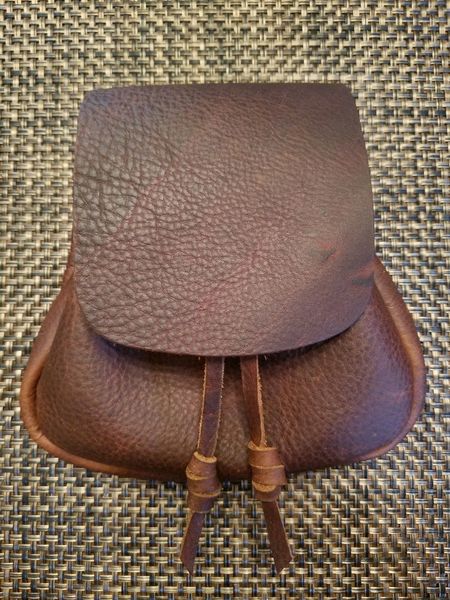 The Bare Bones Belt Pouch
The dimensions of this belt pouch are 6 3/4" H x 6 1/2" W at the widest point with a 1 1/4" gusset.
It will fit a belt up to 2 1/4" wide.
The closure is made from deer antler and Kodiak leather lace.
It is sewn with artificial sinew and the belt loop is made from veg tan.
Reviews