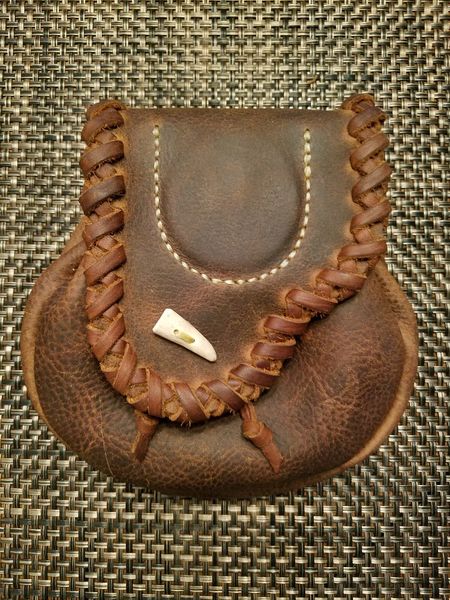 The Badger Belt Pouch
The measurements while empty for this belt pouch are
6 1/2" H x 6" W with a 1" gusset.
It is made with Kodiak leather and Kodiak leather lace.
This pouch comes with a 2" burning lens in a sewn on pocket on the flap.
Very nice belt pouch to make into a very nice fire kit.
The belt loop on the back with fit a belt up to 2" wide.
Reviews