Small Kodiak Leather Pouch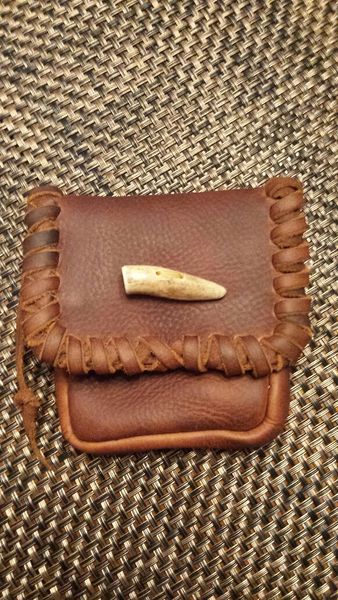 Small Kodiak Leather Pouch
This listing is for a 3 1/2"w x 4"h x 1 1/4"l oil-tanned leather pouch.
This is a great pouch for carrying your Altoids sized tin in. Helps keep the black grime out of your pack. Fits an Altoids sized tin perfectly.
This is a hand-sewn pouch. I used artificial sinew to sew the pouch together. The flap has a nice X pattern around the edge.


Reviews