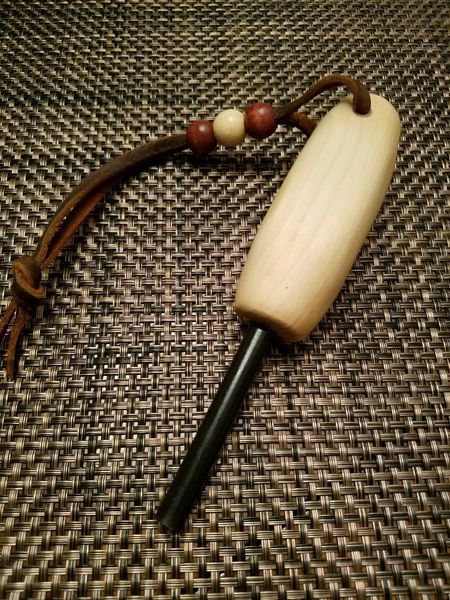 Pine Handle Ferro Rod
The handle for this ferro rod is made from pine. It has been hand carved and treated with boiled Linseed Oil.
It has a copper tube in the lanyard hole fixed with epoxy. Kodiak leather lace and wooden beads finish the lanyard.
The ferro rod is 3/8" and has 3" of usable surface with 1" of rod in the handle fixed with epoxy. The overall length of the ferro rod is 7" without the lanyard.
Reviews