Oil Tanned Cowhide Leather Case (Listing is for one!)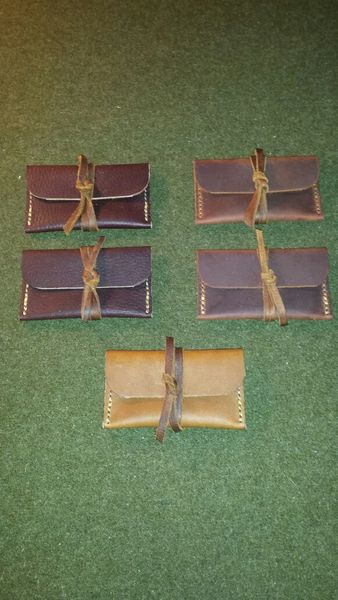 Oil Tanned Cowhide Leather Case (Listing is for one!)
I have one brown and three wine color available.
Made from 5 oz. Oil Tanned Cowhide leather. They have a simple leather lace strip to keep it closed.
They measure 4" wide x 2 1/2" tall. Great to keep your hunting/fishing license, orange card and hunting tags in to keep everything together. Just an idea, but great for anything small.
It has been glued with leather cement before being hand-sewn.
Reviews