Kodiak Leather Round Bottom Tinder Pouch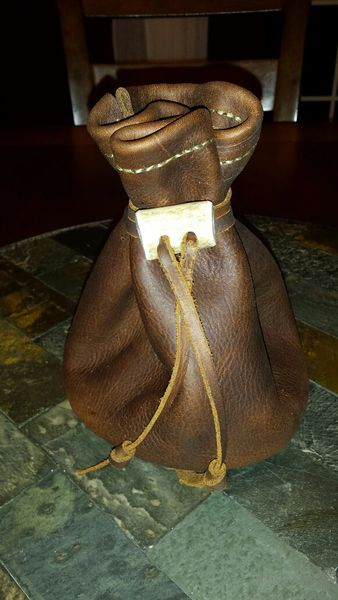 Kodiak Leather Round Bottom Tinder Pouch
This tinder pouch is made from quality Kodiak leather. It is hand sewn with artificial sinew. The closure is Kodiak leather lace. This pouch is made for the outdoors. The dimensions are as followed.
6 1/2" H x 5" in diameter.
This pouch can take a beating and ask for more. Very well constructed.
Reviews