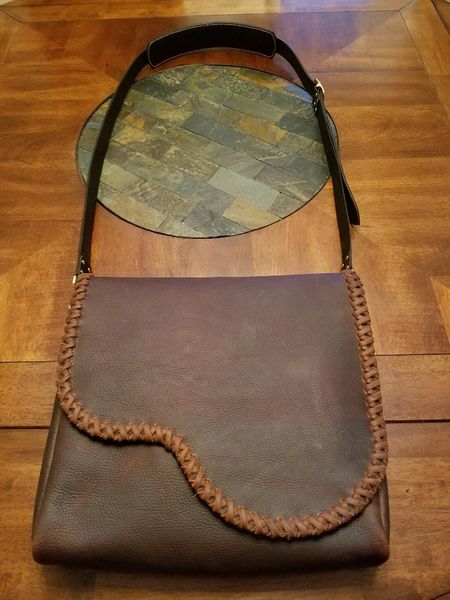 Kodiak Haversack
The dimensions are 14"w x 13"h with a 2" gusset.
This haversack is sewn with artificial sinew and I have used solid brass hardware.
It has an adjustable strap with a length from 60" to 72". More holes may be added for a shorter strap.
The strap is put together with leather glue and solid brass rivets.
I have used Kodiak lace on the border of the flap.
It is put together quit well and I am very pleased with how it turned out. With proper care it should last a lifetime.
Reviews