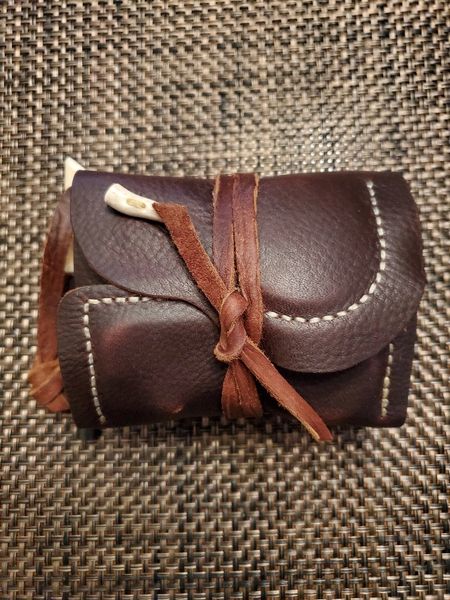 Kodiak Fire Kit
This fire kit is made from Kodiak oil tanned leather. It has a large amount of fire starting items. 
The kit when closed measures 5" x 4" x 2 1/2"
The items in this kit are
2" Burning Lens.
Flint.
Steel Striker.
New Bic Lighter.
Tin with cotton rope, cotton material and jute twine.
Pouch contains Birch Bark.
3/8" Ferro Rod with Deer Antler Handle.
Reviews