Knife Sheath (Sheath Only)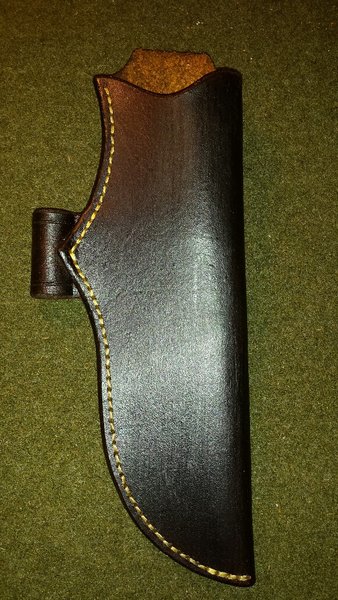 Knife Sheath (Sheath Only)
This sheath will hold a knife with an Over All Length of 10" and a blade with of around 1 1/2". It will hold a Pathfinder PLSK1 perfectly.
Made from 7 to 9 oz double shoulder leather. Dyed with Fiebings Chocolate Dye. Has multiple coats of Neatsfoot Oil. Hand-Sewn with artificial sinew. The edges have all been burnished.
Has a ferro rod loop that will hold a 3/8" ferro rod.
Reviews