Ferro Rod with Deer Antler Handle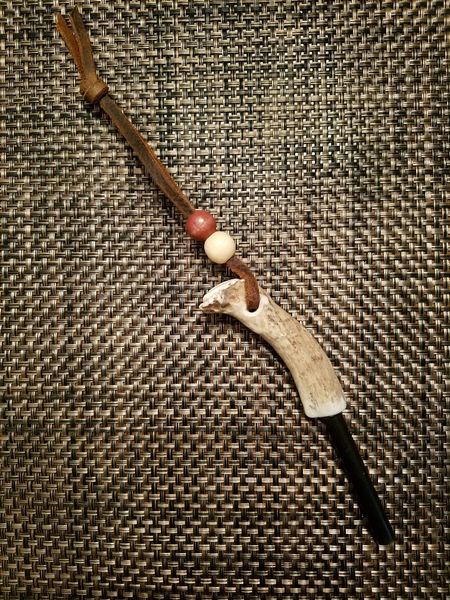 Ferro Rod with Deer Antler Handle
****Picture is for illustrative purposes. Each ferro rod is unique and will be different.

This ferro rod has been set in a deer antler handle with epoxy.
The ferro rod is 4" long and has 3" of exposed ferro rod with 1" set in handle. Total length is of rod and handle is 6".
It has a leather lace lanyard with wooden beads.
A nice addition to any fire kit. Able to start hundreds and hundreds of fires.
If you have any questions about this item, feel free to ask.
Reviews