Bahco Laplander 396 Sheath (Saw not included)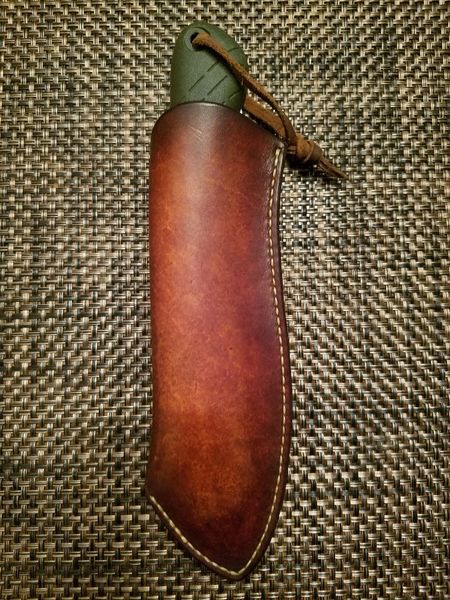 Bahco Laplander 396 Sheath (Saw not included)
This Bahco Laplander 396 Folding Saw sheath is made from quality veg tan leather. The color of this sheath is a Tan color with Chocolate accents along the edges. The sheath will fit a belt up to 2 1/2" wide. The edges have been burnished.
It has been hand-sewn with artificial sinew.

This sheath is 100% handmade and hand-sewn.

Reviews